6 Pack TSA Sampler (makes 6 drinks)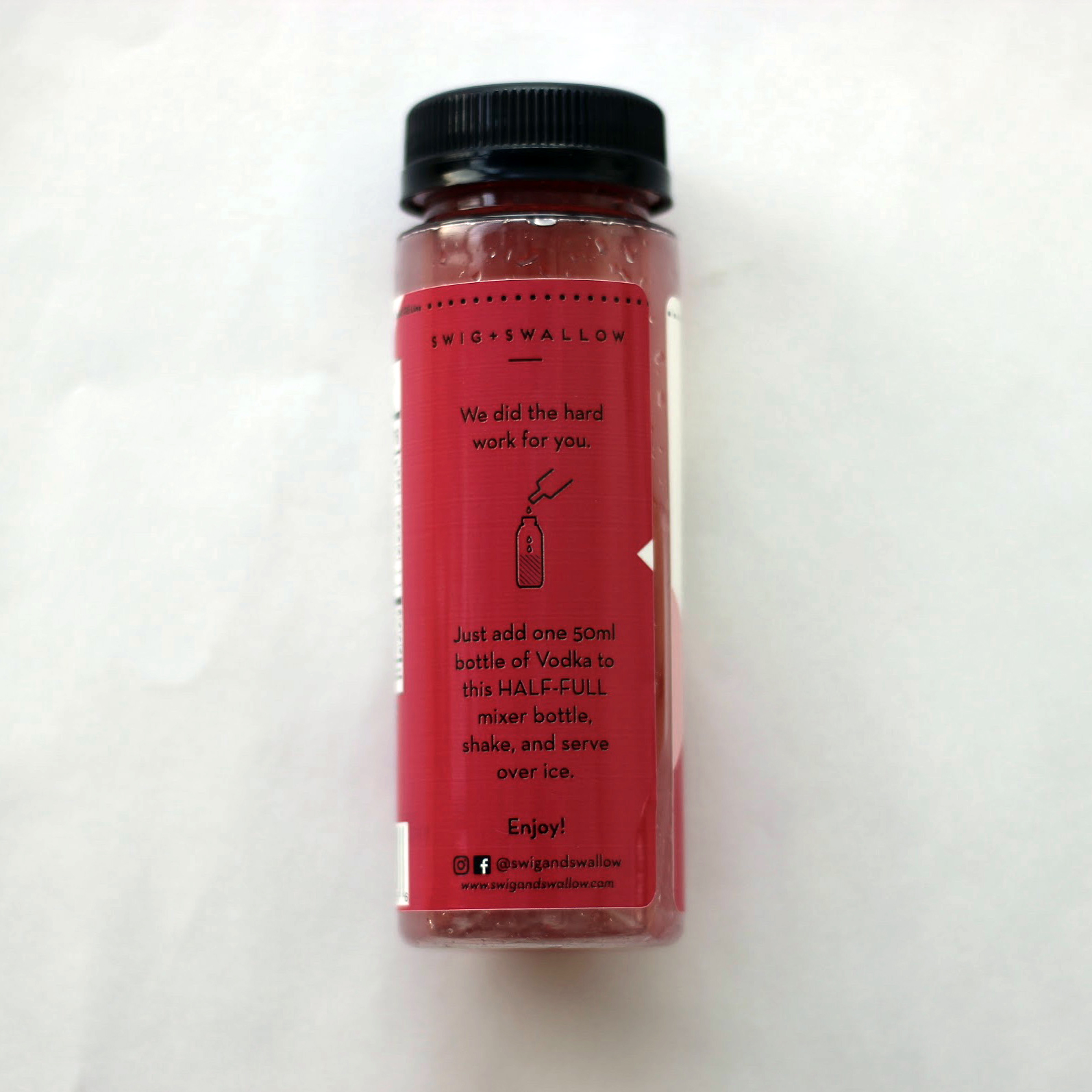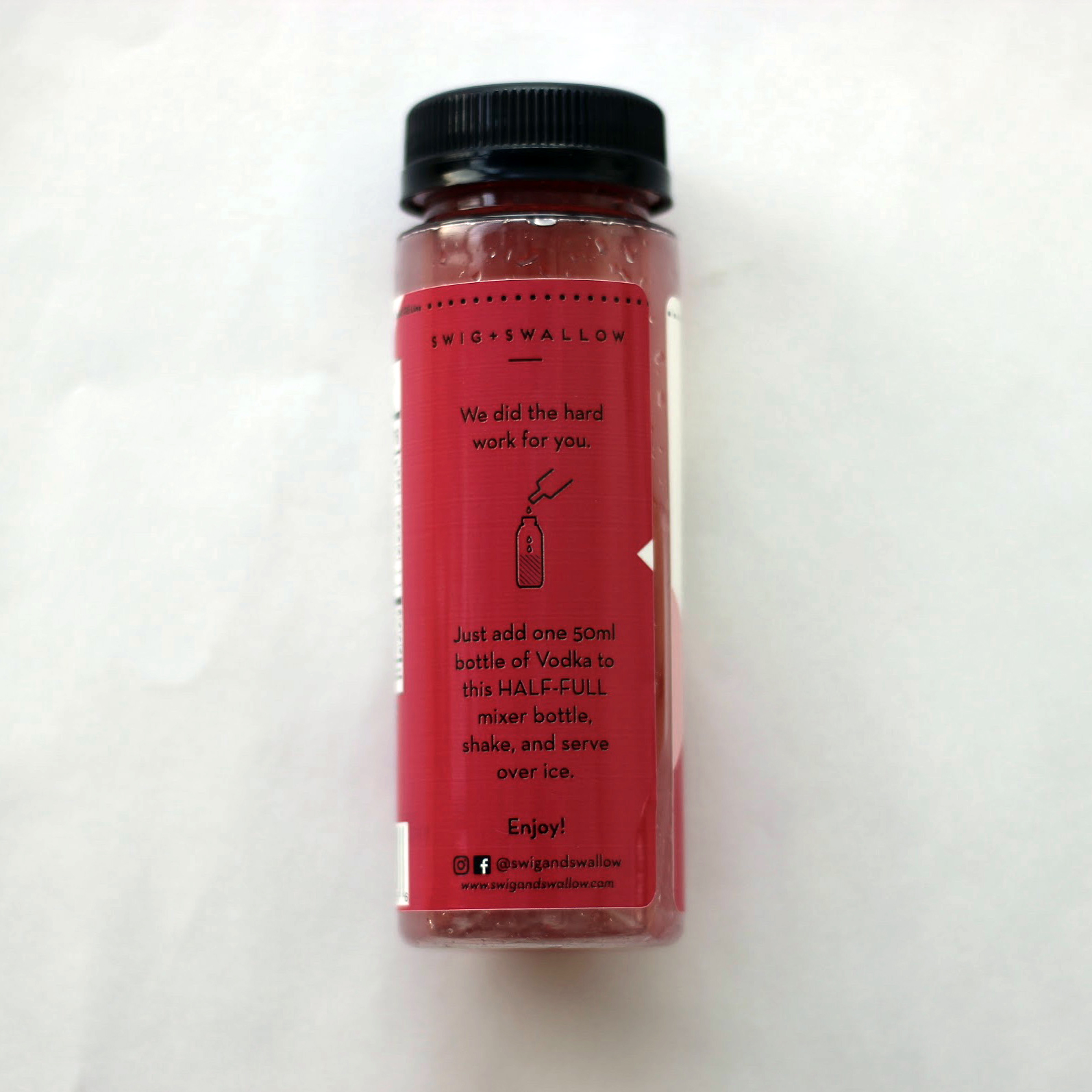 6 Pack TSA Sampler (makes 6 drinks)
All of Swig + Swallow's cocktail mixers come HALF-FULL, leaving room to mix the cocktails directly in the mixer bottle.
This sampler pack includes one TSA-friendly bottle of all 6 of our mixer flavors. Each bottle comes half-filled with mixer (2.25oz) leaving room to add one 50ml bottle of spirits directly to the mixer bottle to complete the drink, no measurement required.
The 6 Pack TSA Sampler comes with the following; you supply the spirits, ice and glassware if desired.
1 Bottle each of of our 6 TSA-friendly mixers (each bottle makes 1 drink)

Moscow Mule (pair with vodka, or switch it up with any other spirit)

Margarita (pair with Tequila or Mezcal)

Mojito (pair with light rum)

Cosmopolitan (pair with vodka or citrus vodka)

Gimlet (pair with gin or vodka, or rum to make a Daiquiri)

Sour (pair with any spirit- we like whiskey or gin)
Add one 50ml airplane bottle of spirits to each mixer bottle to complete the drink!
You can easily lengthen out your cocktails by topping with a splash of seltzer water or sparkling wine, and for a mocktail version, our mixers are delicious mixed with seltzer, tea, or water, served over ice.