Party Size Sour (makes 10 drinks)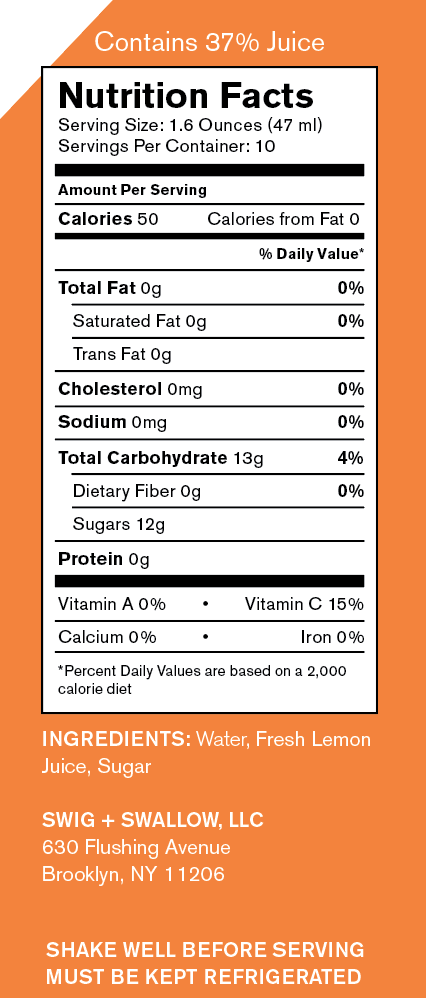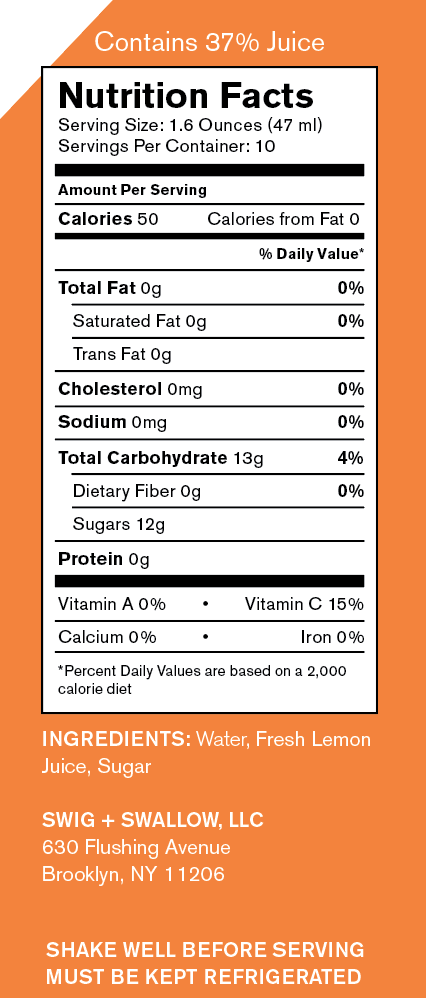 sold out
Party Size Sour (makes 10 drinks)
INGREDIENTS: Filtered Water, Fresh Lemon Juice, Cane Sugar
MAKES TEN DRINKS
All of Swig + Swallow's cocktail mixers come HALF-FULL, leaving room to mix the cocktails directly in the mixer bottle.
Add the *spirit of your choice to the line on the side of the bottle, shake, taste, and add more spirit if desired. If you like "softer" drinks, add half a 750ml bottle- if you prefer "stronger" drinks add half a liter.
*All spirits work well with our 'sour mix.' Add whisk(e)y for a Whiskey Sour, gin or vodka + ice and soda water for a Tom Collins or Vodka Collins, gin (or cognac) and champagne for a French 75, and so on.
You'll need half a liter of spirits to complete a full Party-Size bottle of cocktails. Remember our mixers come half full, so you mix directly in the mixer bottle. Just fill to the dotted line on the bottle, shake, taste and add more if desired.
You can easily lengthen out your cocktails by topping with a splash of seltzer water or sparkling wine, and for a mocktail version, our mixers are delicious mixed with seltzer, tea, or water, served over ice.